Key benefits
Accurate, real-time tax calculations for more than 16,000 tax jurisdictions — guaranteed.
Continually updated taxability rules, rates, and boundaries for millions of products and services.
Seamless integration with Avalara CertCapture to create and store sales tax exemption and reseller certificates.
How it works with QuickBooks
Rates are calculated "behind the scenes" in QuickBooks and are automatically applied to the invoice. Reports are generated on-demand, and invoices are synced seamlessly for filing on the back end. AvaTax applies US sales tax and VAT calculations as the transaction takes place via a secure, encrypted internet connection. AvaTax calculates accurate sales tax based on the details given in the invoice. After saving the invoice in QuickBooks, AvaTax calculates and adds the sales tax line to the invoice, validating the customer address before calculation.
Details
Avalara AvaTax helps thousands of customers accurately calculate sales and use taxes based on up-to-date tax data. AvaTax provides 580+ integrations with the most commonly used business applications including ERP, POS, Ecommerce, Billing and CRM, to support quick deployment. AvaTax also handles VAT, GST, and other transactional taxes for millions of products and services across thousands of tax jurisdictions. The solution also supports connectivity to custom applications with a well-documented and robust developer toolkit. AvaTax's cloud-based software is easy-to-use and fast-to-implement, ensuring a rapid return on investment.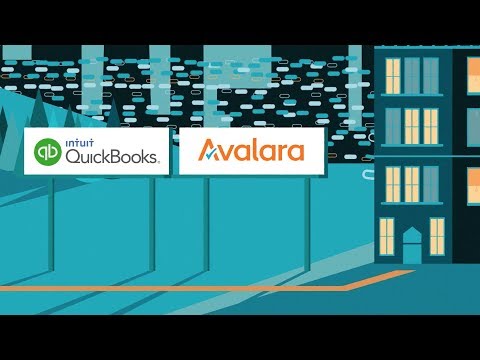 Avalara's AvaTax manages sales and use tax compliance so you can focus on your business. Download AvaTax Today and start managing your sales tax compliance from inside QuickBooks! Easy-to-use and easier to manage!
| PLAN | PRICE | USERS | DETAILS |
| --- | --- | --- | --- |
| The "I Got Time" Plan | $5/month (250 transactions/month) | N/A | The perfect plan to get your business started with automated tax compliance — for those who can get their software set up themselves. |
| The "Small Business Timesaver" Plan | $15/month (250 transactions/month + GoLive Help — from a real person!) | N/A | Getting the job done is vital, so we made it our credo. G'in the JD is what small businesses do. This plan gives you the help you need to set-up AvaTax and get started. We'll set you up, you'll keep managing your business — we call that a win/win. |
| The "Perfect Timing" Plan | $20/month (500 transactions/month + GoLive Help) | N/A | You got this! You know how to multi-task, and you don't want to spend your time calculating sales and use tax. We'll take that problem away for 50 cents a day! |
| The "Time is Money" Plan | $25/month (1,000 transactions/month + GoLive Help) | N/A | Sales are growing, and you've never been happier — and somewhere along the way, you've picked up a bad case of Nexus! Now you owe taxes in states you've never even been to. This is the plan for you if tax compliance is impeding your business growth. |
| The "It's Been Time" Plan | Varies (1,000+ transactions/month + GoLive Help) | N/A | When it's time, it's time. You didn't become an enterprise-level business with a "One Size Fits All" approach. No enterprise is created equal, and you need unique solutions for your business. We have you covered. Let our experts build a plan for you. |
We know that getting technical support answers quickly and easily is critical to your compliance efforts. Our world-class technical support is designed with your long-term success in mind, and we offer a breadth of support offerings to meet your business needs. The Avalara Help Center Website is available 24 hours a day, 7 days a week, 365 days a year.
Contacts
(877) 780-4848

Online support:

https://help.avalara.com/004_AvaTax_Integrations/QuickBooks_Online
FAQ
How do I activate Avalara AvaTax for QuickBooks Online?

Please visit the user guide and knowledge base: https://help.avalara.com/004_AvaTax_Integrations/QuickBooks_Online/Install_and_Configure_Avalara_AvaTax_for_QuickBooks_Online

How exactly does AvaTax calculate my sales tax?

AvaTax validates the origin and destination addresses on your invoice, then converts these addresses into longitude and latitude to determine their precise location on the globe. We determine the state, county, city and special tax jurisdictions that apply to your transaction and we apply the appropriate tax rules and rates to each line of your invoice to get a final tax result. AvaTax excludes states where you don't collect tax and recognizes tax exempt customers and sales.

What is Avalara Returns?

Avalara Returns is our automated sales tax return filing service. Avalara Returns automates the returns process and ensures the right amount is remitted to the right taxing authority at the right time, dramatically shrinking the time you spend on sales tax return preparation and filing. Avalara files hundreds of thousands of sales and use tax returns each year and remits billions of dollars of sales and use tax collections each year. To get Avalara Returns, visit http://www.avalara.com/support/

How do I get Avalara Returns?

QuickBooks users who buy Avalara can purchase Avalara Returns. Call 877-780-4848!
---